Yes I am very pleased with myself that I completed another run, even though a little disappointed in myself for not doing as much as I wanted, but still did as much as my legs could take.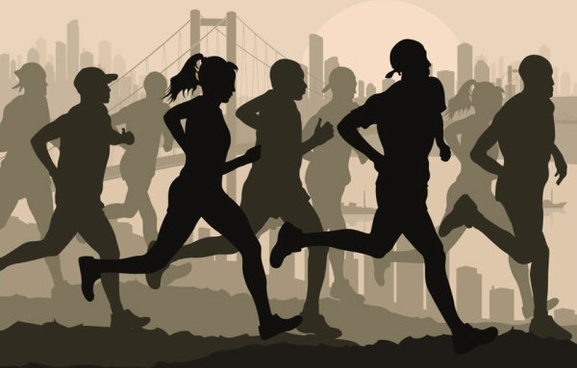 I kept getting pains in the back of my legs, my left leg mainly and was excruciating at one point. If anyone has any advice they can give me, of how I can overcome this please feel free to share.
I was also disappointed because before I gave up running for a while I was at the point where I could run very comfortably for a long time without needing to stop, and feel that I have let myself down because of that, and would have been doing even longer distances now if I had kept it up.
Promised to one self
Never let myself down like that again, and keep it going as much as possible, because now it is more or less, starting the build up to get the strength back in my legs to do longer distances all over again, and it is a real struggle.
The one area I am pleased about is that I wasn't out of breath, which is good and glad that still remains. It helps me see that I do still have some level of fitness back in me and I just got to keep it going.
What I didn't run I made up with walking. I completed another load of steps including running. To be exact it was 24,416 steps. That brings me to the other thing I will try not to do, walk less run more. I ran through Hyde Park again, as I needed to go to Primark near Marble Arch and then meet my mum at 12 for lunch before heading back to Epsom, to pick my son up from school, but walking from home to school, then from school to the train station and from Victoria Station to Hyde Park is a lot of walking beforehand, before I have even started running.
So next I am going to run through Battersea Park, so it is less of a walk from the bus stop to the park at least, and see if this makes a difference and see if I can run for a lot longer, and in the mean time find exercises that will help build the strength in my legs again, and get rid of the pain I keep getting at the back of my legs.
I, going on the weather today I am glad I chose yesterday to do my run, as no way would I have gotten a good run in this treacherous weather.
So I hope your training is going well and please share how your running is getting on I would love to hear from you. Please leave a comment below.
If you would like to continue to read my blogs and be kept up to date, then please follow me on WordPress.com by clicking below, and I also write blogs on these sites too:
https://www.carriesrealworld.com
https://everydaylivingandlifestyle.wordpress.com
https://everyonecanbuildacastle.com
https://theparentingadventurestipsandtricks.wordpress.com
https://theparentingadventures.wordpress.com
Please check out my previous blog if you have read it called "Getting back to fitness".
Many thanks for reading,
Carrie X