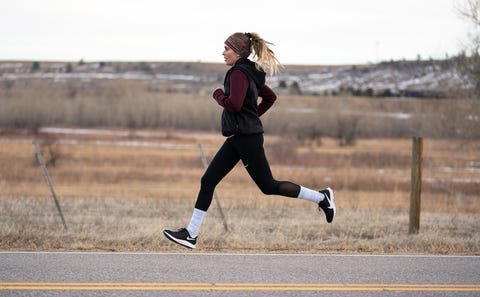 Walking has become my favourite thing again and really helps me keep fit. As far as I am concerned walking is the easiest thing to do, but if you want to crack it up a notch then start adding some running.
I don't want to think about my running days to be over, because I still would like to get back to that level of fitness. There was a time where I would run endlessly for ages without needing to stop and up until last year I was starting to get back to that, but then I hit a knock in the road, so to speak and stopped again.
Walking or running in different weathers can have an effect on your training, because when training when it is super hot, you can fatigue a lot quicker and dehydrate. When running in cold weathers it can be a lot harder to get going, because when it super cold you can feel like staying in bed and indoors, rather than pounding the pavements.
So to overcome the different weathers I would when it super hot, train when it is cooler, so in the mornings or the evenings. and when it super cold, get yourself warmed indoors first before going outdoors, and try training in the day time where it will tend to be warmer.
I remember a couple of summers a go when I was really getting into my running going out of the house to do a run at about 4am in the morning, and I loved it, because it was nice a cool and no one was around, and I felt I had the pavements and park to myself, of course this was when it would be light early.
I do see runners running when it is super hot and that is ok if your body is used to it, but if it isn't then my advice is to work towards doing this slowly if you are new to running, when walking it can still be hard work too when it is super hot, but not over bearing and I like walking when the sun it shining. I just make sure that I walk some of the time if I can in the shade so it doesn't get to hard.
In the winter the best time to run or walk is during the day as it is often the warmest time and you do have to be careful when the pavements and parks get frosty, because of slipping. Take extra care when running in snow and get grips put on your trainers, that can help, and don't over do it with the layering as you can still warm up very quickly and make sure you are wearing running and walking thermal vests to help keep you warm enough.
In the winter take a jacket or even tin foil with you, because when your body starts to cool down you can start to feel the cold, and make sure you stretch and cool down properly afterwards, because from experience your body can stiffen.
The temperature yesterday when walking through one of my favourite parks Battersea Park, it was just the right temperature, as it was still warm but not too much so I could walk with light clothing on and still be warm, but cooler.
Anyway, I wish you all a good Sunday and I will be back with another blog as of Thursday.
Many thanks for reading,
Carrie X