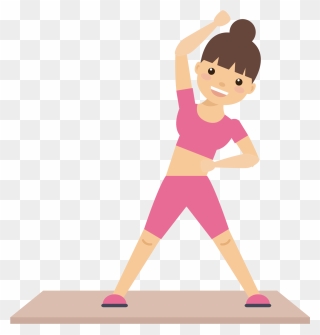 Since the Pandemic struck I think we have all been thinking about our health a lot more and kept ourselves safe from the Coronovirus and done self isolation.
Getting fit in these times can be tricky as there still aren't many gyms open and you may feel a little self conscious about training outdoors or at home if you have flatmates.
This is why I like walking because it is effortless and can do as much as you like, when you like and has really helped me build my fitness once again. Looking after your health is the key. Nevermind losing weight, think about your health.
Never try to do too much too soon and build your fitness gradually. This honestly is the best way to go, and keep note of what exercise you are doing, as it helps monitor your progress and helps give you energy to keep going.
This week I have struggled because of my menstrual cycle and I wrote a blog about Training during your Menstrual Cycle and so I have had to do short amount of walking this week because as soon as I do any movement, sorry if this is TMI, but I know I am not the only one, I bleed quite heavily.
Yesterday I did a quick 10 minute workout on Youtube that I have often used, check it out:
I really love these sorts of workouts.
Every bit counts so just do your best and write your fitness goals, including how you wish you health would improve. My enemy at the moment is sugar and so I don't take sugar in hot drinks anymore, I have been drinking more water and have tried foods which are gluten and dairy free, to see if this helps.
Anyway, lets just keep going and trying to do our best to stay fit and look after our health.
Many thanks for reading,
Carrie X