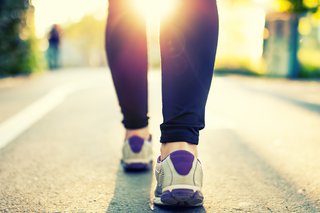 The Best Source of medicine is allowing the fresh air go through you and not having a care, whilst doing so.

Quote by Author of blog.
So today I was very angry, it started of as a good day, as I did a bit of work, writing my Newsletter blog (see link below):
https://newsletterthoughtsandadvicefortheweek.blogspot.com/2020/11/total-lockdown-confusion.html
But then I tried to buy some items in Marks and Spencers and what happened I checked to see if I had enough on my bank card and was trying to pay for items purchased by the change I had and then the rest by card. It wouldn't work for me.
So I gave up got my money back that I had already paid in and went into Tescos, but I was fuming as my bank accounts keep getting hacked into and yes, there comes a point in which you want to hit someone or yell.
When I am angry I walk it off, and it does me wonders and that is exactly what I did today. I walked up Wimbledon Hill, which is steep but because I was so revved up that I just needed to walk and without realising I was near the top, but then as luck would have it, I began to bleed. Yes my menstrual cycle so I stopped, sat down to help stop this and then wrote in my personal journal, which I also like to do when out and something is bothering me and then continued on to walk passed Wimbledon Tennis Court, through Wimbledon park.
I did just that. Walking has always been a form of exercise I have loved as it just good to walk the pavements and park ways, letting the fresh air go through my lungs, and afterwards, as I completed 14,000 steps felt so much better.
So if you aren't into running but want a form of cardio then get walking and before you know it, as it can become addictive you would have already walked about 5km or miles, without thinking about it.
Continuing on my fitness regime for 2020 to carry onto 2021 was to do more walking again and long distances aswell as short walks each week, and I have been losing weight, as I have continued on and I don't have lunch which has helped me, and have a full hearty breakfast, which today was Porridge with Golden Syrup, a snack when sitting in South Park Gardens, of some Toblerone and my dinner. So I will post again next week. Please tell me what form of exercise do you like doing that helps clear anger out of system, I would love to hear from you, and please no violent ways, but what fitness exercise helps you. You can leave a comment below.
Many thanks for reading,
Carrie X