Welcome to a new Sports and Fitness blog post. In this blogpost I am talking about the Do's and Don't when exercising.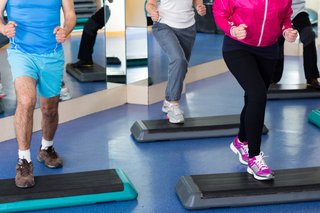 Do's:
Find space in your day. So exercise should be worked around your lifestyle as it is. If you do it the other way your more likely to fail. So example I used to after I dropped my son off at school go for a run.
Check the weather before training outdoors and then it helps you to know what to wear
Find a climate that works for you. So I am not good at working out when it is super cold so I would put the heating on to help warm if I was working indoors up, making sure I had water to hand and then turn off as I started exercising, and remember to warm up if you are doing a workout indoors if it is longer than 20 minutes or more
Save money when working out if you don't want to invest in workout equipment but still get fit. There are outdoor free gyms. Check in your local area.
Have a fitness budget if you do like to buy new gear and equipment each year. I always like to have a time in the year to invest in more fitness clothes. I never spend that much as I have before now done a workout in pj's
Don'ts:
If you are run down like I have been this week, workout. Wait until you are fully fit and your body is ready to workout again
Exclude cardio in your weekly workout regieme as this really helps tone and lose weight if that is your aim
Think that getting fit is being super skinny. As Healthy is the key word when you workout
Workout if not hydrated and with an empty stomach as it can make you struggle. I always made sure when I planned to workout out after a days work, would have a cereal bar or something to quench my hunger
Weights you can't handle. I did this once in a pump class and the next day could not move my arms.
Exercise is about getting those endorphins up and serve a purpose. Set fitness goals and know what you are aiming for, and never over exceed what you can do just because someone else can.
Many thanks for reading,
Carrie L.M X
P.S: All my blog posts are added to my network site: https://carriesblognetwork.squarespace.com